Why choose JT Realty Group
Let us show you
VERY FAVORABLE COMMISSION STRUCTURE
70/30 Commission Split
Recruiting bonuses – For every sale your recruit closes, earn 10%. We will never put a cap on the amount of commission that is paid out. We want to give you an incentive to go out and recruit. Earn as much money as possible!

NO FRANCHISE FEES OR DESK FEES
We at JT REALTY GROUP know all the outside fees add up. We want our realtors to be as stress-free as possible. Only to worry about selling houses and recruiting when thinking about their career.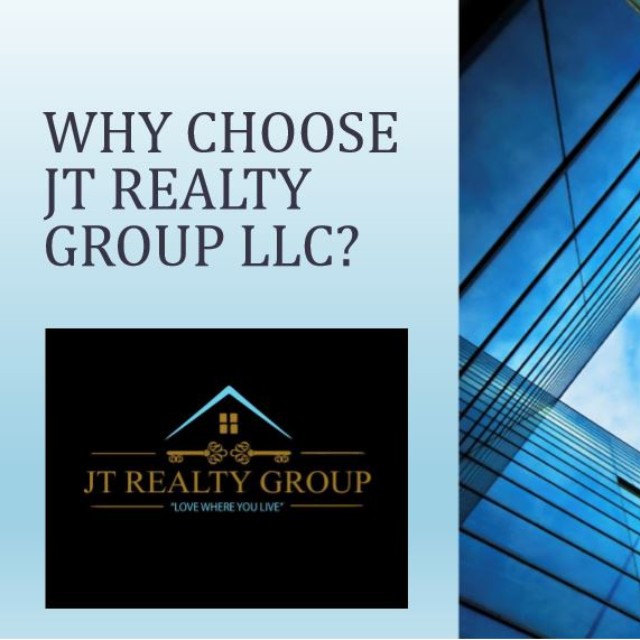 ADVERTISING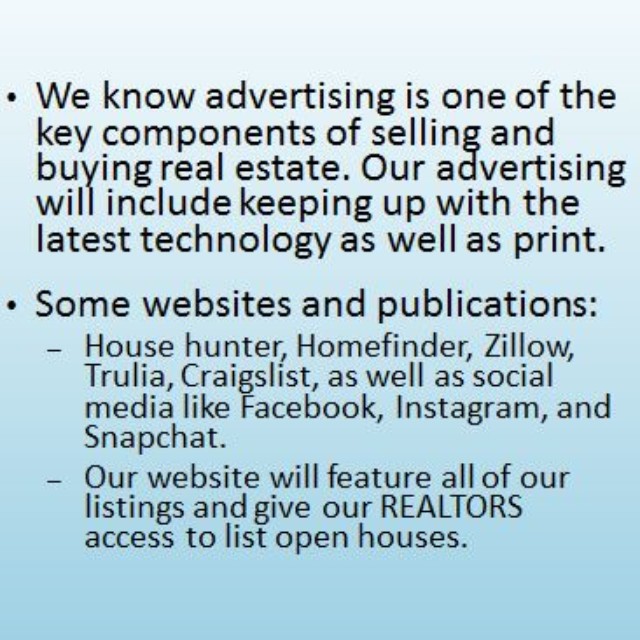 STRATEGY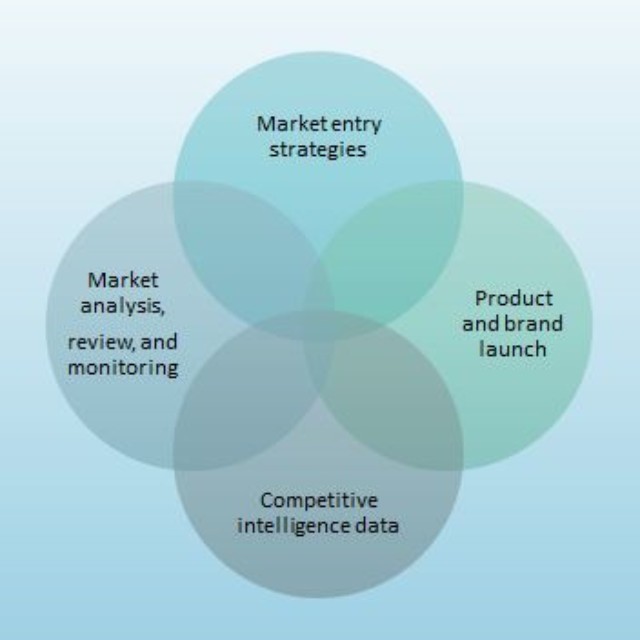 JT REALTY GROUP VS LARGE FRANCHISES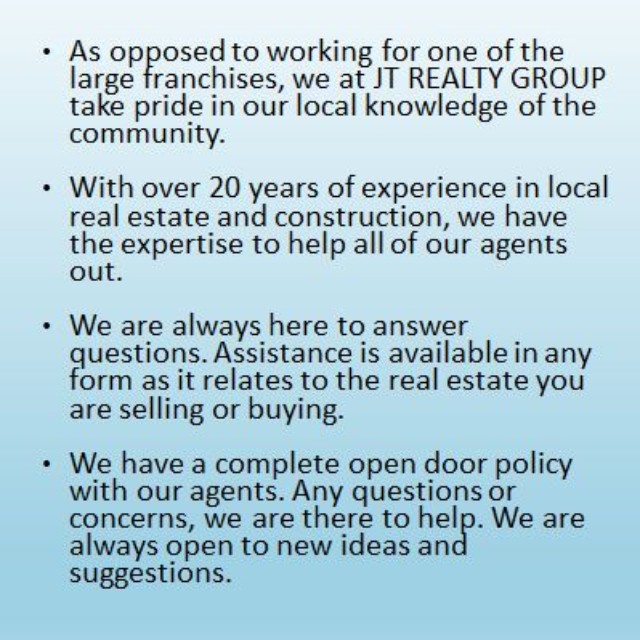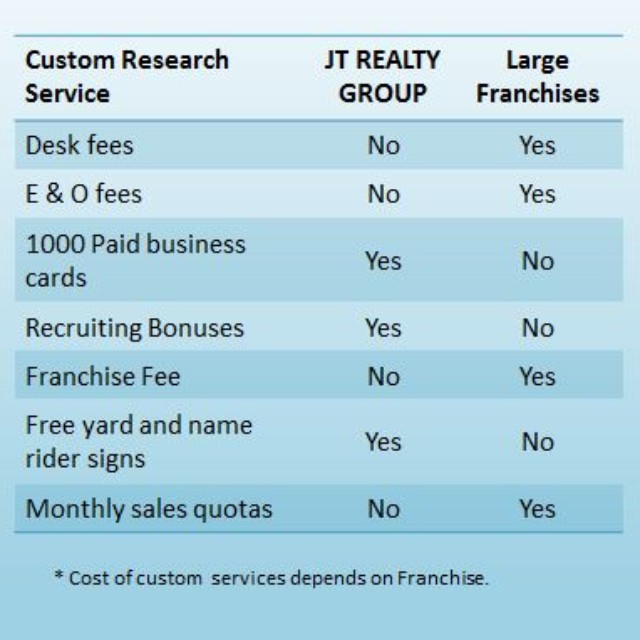 Have you been thinking about a career change or trying to advance your current career in real estate?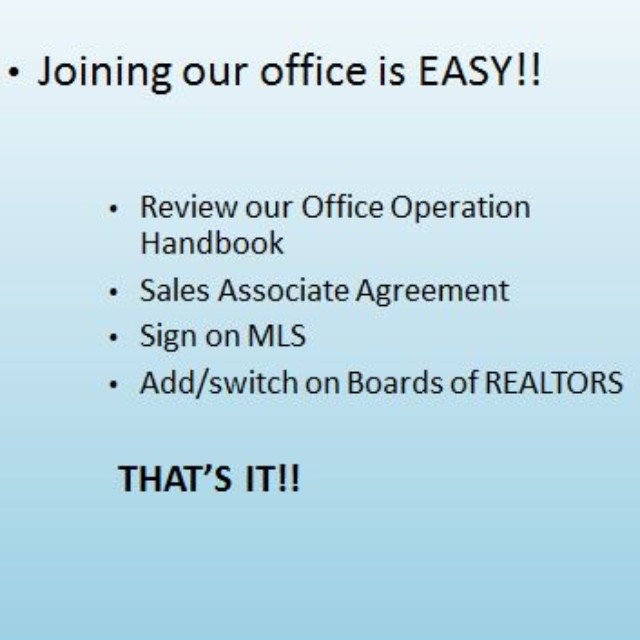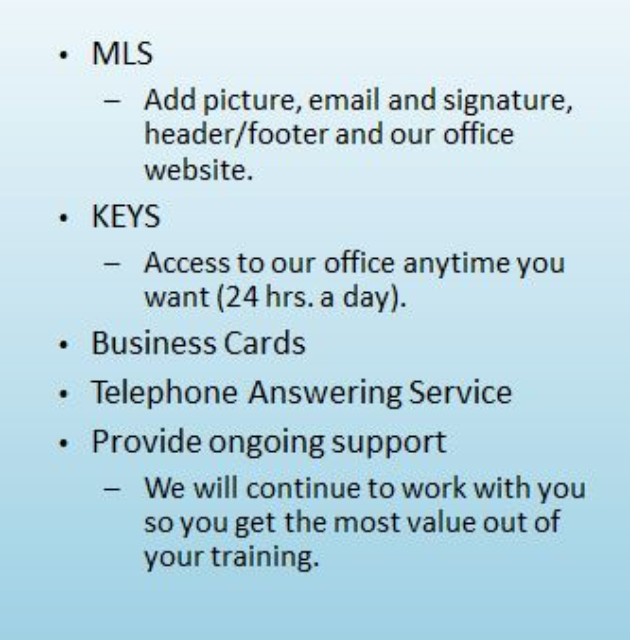 JUST CONTACT US TODAY IF YOU WOULD LIKE TO ENROLL IN A REAL ESTATE CLASS! WE EVEN OFFER REIMBURSEMENT ON NEW AGENTS ENROLLING